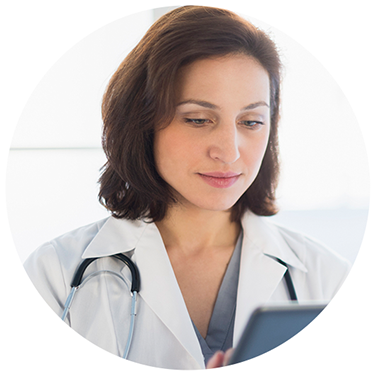 TAVNEOS® (avacopan) is not a steroid. It is a targeted therapy that was designed to block a receptor involved inANCA-associated vasculitis.
TAVNEOS blocks the interaction of a receptor on an immune cell in your body (called a neutrophil) and a protein called C5a
When C5a binds to the C5a receptor (C5aR) on neutrophils, C5aR-activated neutrophils play a role in the of small to medium-sized blood vessels
This interaction is believed to be a crucial part of the development of

ANCA-associated

vasculitis, and by blocking it, TAVNEOS may help reduce inflammation
The precise mechanism by which TAVNEOS works in ANCA-associated vasculitis has not been definitively established
TAVNEOS was studied in a clinical trial that aimed to test whether participants could achieve and sustain remissionThe period in which a disease and its symptoms decreases or subsides. .To test this, trial participants were given either TAVNEOS or a steroid (also known as prednisone, which was reduced according to a set schedule). Both groups received rituximab or cyclophosphamide and azathioprine.